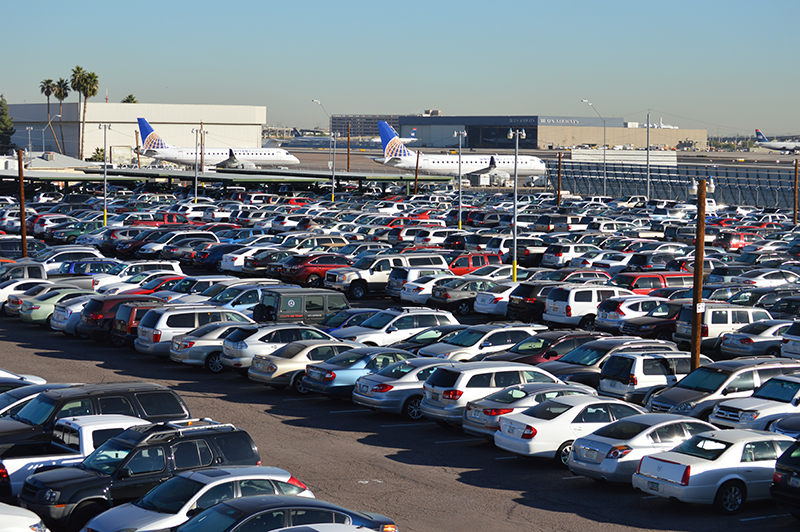 For new readers, who may not have read my author notes, this is written in a conversational way as I talk to my deceased husband. When I refer to someone just as "you" this means I am addressing my husband, Evan.

Our plan was to leave for Mississippi on Friday morning before the Sunday wedding and stay in Newton at Dad's house. We packed our rental car the night before, hoping to get an early start. We'd asked Christi to be at our house at eight a.m. so we could be on our way. Of course, she had no concept of early, and despite phone calls to her place, it was afternoon when she finally came over with a ton of luggage and demands we take her to the bank before leaving.
We got on our way just before two p.m. The car was packed to the max. We had Dad's walker and wheelchair, our luggage, your tuxedo and my dress on hangers, plus food and all the things Christi brought. We'd just passed Birmingham when a tire went flat. We pulled off the highway and started unpacking the trunk to get to the donut tire. The temperature was near 100° and we were all sweltering.
Fortunately, we'd barely gotten stopped when a young man pulled up and offered to help. The flat was on the front, and he said it would be safer on the back, so he changed two tires which took a lot of time. After we repacked the trunk, the guy took our flat and guided us to Sears where we could buy another tire. You declared him to be an angel, because you didn't feel you could have handled the job in the extreme heat with your blood pressure problem. He didn't want anything for his trouble, but you insisted he take something.
We called the rental company to tell them what we were doing. They said we couldn't buy the tire. We had to take the car back to the Birmingham airport and swap it for another rental car. I had no choice but to hold the flat tire, because it was too large to fit in the trunk with all of Dad's equipment. Not knowing our way around the area, we lost our way.
When we finally found the airport, it was crowded and the lines for vehicle rental were long. We told them we just couldn't unpack the trunk again. The lady at the rental counter said it was too late to get a another tire, because the service area was closed. We would have to exchange our car. By that time, you were exhausted. My legs were numb from holding the tire, I was covered with black from head to foot and tears were streaming down my face mixing with the smudges.
Christi was giving us fits, and Dad was demanding that we forget the wedding and turn around and go back to Chattanooga. We were forced to unpack everything and repack it in the middle of the airport parking lot. There was a ton of paperwork to fill out. We demanded they bring the other car to us. A trip that should have taken five hours took ten and got us to Newton way after dark. None of us bothered to eat. After I cleaned Daddy up, we all fell into bed totally spent.
The following morning, Dad needed to go to the toilet. The minute I got him on the commode, he passed out. We couldn't bring him around and we had to make a call to 911. The EMT's were unable to get a pressure reading, and said his heart was only beating around ten times a minute. The Newton Hospital wouldn't take him. The ambulance had to transport him to Meridian, which was thirty miles away. You and I followed the ambulance, leaving Christi at the house crying because Mom was gone, and it looked like Dad might not make it. It was the first time she'd been back to their house since Mom died, and she always worshiped her grandparents.
When we got to the Meridian hospital, they had him in the Emergency Room, and it took a couple of hours before they finally allowed only one of us to go into the Intensive Care Unit to see him. They had managed to stabilize him. We hated to leave him, but at least he was where he could get care. Even if we stayed, we would only be allowed in every few hours. We were due for the rehearsal near Hattiesburg at five o'clock, so we went back to Newton, got dressed and headed for the rehearsal.
The church was small and quaint, but beautiful. It looked perfect for a wedding chapel. We'd met Charlie's mom and dad before, but until now we'd not met the extended Diamond family. I especially liked Charlie's grandmother. We went through the rehearsal a couple of times. Kimberly got aquainted with the piano and Christi practiced one of her songs. Lauren and the little ring bearer mainly played around. After the rehearsal, we ate the prepared food and drove the 80 miles back to Newton. Don's family and Carol stayed overnight in a doublewide mobile home owned by Charlie's uncle, who was out of town.
When we got back to Newton, the hospital had been trying to get in touch with us. Dad's heart had stopped again, and they'd had to install a temporary pacemaker. They said they thought he would be okay until they could do permanent surgery on Monday. We went to the hospital on Sunday morning. He was still in the Intensive Care Unit, and we could only see him for a minute. He looked better than I'd seen him in quite a while. His color was good and the swelling in his legs was down. He wasn't happy, because I couldn't stay with him, but there was no point in staying if I could only be there a few minutes every few hours. We had a couple of hour's drive ahead of us and a wedding to attend.
All four of your siblings plus Nan's husband, Richard, were already at the church when we arrived. We also had friends from Jackson and New Orleans there. The Church was full and extremely hot. It wasn't until minutes before the ceremony when someone discovered all the vents were closed. The only other faux pas was when a female cleaning lady crawled across the podium, apparently to plug something in, while the wedding music was being played. I'd never seen that at a wedding before.
After the church cooled a bit, the ceremony went well and was very pretty. All I had to do was light a candle with Charlie's mom. You led Connie down the aisle and gave her away. Don had to walk little Lauren down with her basket of flowers. Charlie's sister's five-year-old son, the ring bearer, was cute. He wasn't ready to part with the rings. The reception hall was beautifully decorated. There was more than enough food, with much left over for the local nursing home. We got home late and called the hospital. Dad was resting.
All our children, including Christi, spent another night in Charlie's uncle's double-wide mobile home. It seems Carol and Christi got no sleep, because they were in a verbal battle all night. Don and Kimberly were aggravated with both of them. They agreed to give Christi a ride back to Chattanooga because Carol refused to take her.
The following morning, we learned that Connie and Charlie got off at four a.m. going to the New Orleans airport for their flight to Cancun. In the rush, Connie left her luggage behind. She had to fly out with absolutely nothing to wear other than what she had on.

The other children met us at the hospital in Meridian on Monday morning, and got to see Dad. His surgery was scheduled for the afternoon. We gave your and Charlie's Tuxs to Carol to return when she got home. All of us went out for breakfast before the kids left on their way back to Chattanooga. You and I could only hope we could leave by Wednesday if things went well with Dad's surgery.

THIS IS US:
Evan is 67 and a retired drafting supervisor from Chevron Oil.
Beth is 58 and has given up working in the printing field and is home taking care of disabled father.
Carol is 33, recently divorced, and a nurse, working at a hospital in Chattanooga and living in an apartment.
Don is a twin. He is 31, a recent graduate of Life Chiropractic College
Christi is Don's twin. She is working as a receptionist at a chemical company and doing massages on the side.
Kimberly is Don's wife. She is a nurse working at Chattanooga hospital
Lauren Elizabeth Jane Shelby is Don and Kimberly's baby in nearly two..
Connie is our youngest daughter. She is twenty-three. She is a senior in college.
Charlie is from South Mississippi. Connie met him at a summer camp where she was a youth leader.
Evan's Sibblings: Sisters, Helen, Maxine and Nan. Brother: Rhomus


Author Notes
I'm continuing to recall memories of life with my deceased husband, Evan, as if I am talking aloud to him. I'm doing this because I want my children to know us as we knew each other and not just as their parents. If you've not read "Prelude to a Wedding" you should read it first. It is active.