Questions & Answers

I hope no offence is taken by these answers.

from 12 reviews.

General Fiction

Still - What the Horde Passes By

A Vignette. Please make it to the last paragraph.

from 12 reviews.

Spiritual Fiction

A Letter to My Heavenly Father

Our special one has passed onto glory.

from 18 reviews.

Letters and Diary Non-Fiction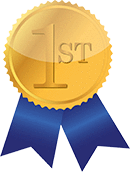 papa55mike: I need to share how this story came about. I wrote the poem Christmas Never Finds Us in 2017 and got one of the greatest reviews I've ever received from Dean Kuch. I cherished it for years. It was heavy on my heart to rewrite it a little and re-release it this year, but the poem wasn't telling the whole story, and it needed to be told. I still say that the Holy Spirit guided me through the entire process. Thank you for your support! -
karenina: Loved Dean! I'm sure he's smiling down at you! Thanks for bringing his memory alive!

Congrats! -


papa55mike: I'm stunned. I entered this contest at the last minute on a whim then threw this poem together. Thank you, Holy Spirit! -
papa55mike
: I'm not sure how to use this thing, but here I go anyway. To all my Fanstory friends and family. What a blessing God's favor has been in my life. Since my retirement in late July, I decided to see if any of my stories can find a home in the literary world. It was a lot of hard work, carefully researching each magazine's submission process, studying the guidelines, and reading stories from various magazines. I was trying to find the right fit for a story. All of that hard work seems to have paid off. I found homes for three of my stories. The Passed Note will soon publish my story "Dead Pianos" in their Shelf Life series. Ripple In Time, is going to publish my sci-fi story, "1 thru 32." Labyrinthine Passages is going to publish "Beyond The Wall." I could not have done any of this without the help of all my friends on Fanstory. Your guidance, love, and support have been astounding. I can't thank you enough for five great years of writing. May God bless each one of you. mike

IndianaIrish: Congratulations, Mike, on your wonderful news. -
Mystic Angel 7777: Congratulations, Mike! You deserve to be published as your stories are always both entertaining and inspiring. Keep scribbling away, my friend. -
Tootie: Congratulations, Mike! So happy for you! God Bless. -
GWHARGIS: Congratulations! Your writing is fabulous. There is more to come for you. -
BethShelby: This is wonderful that you are being published by not one but three different publications. FanSrory readers are very helpful. This sounds like you are leaving Fanstory. I hope it doesn't mean that. I just got back on after being away eight years.
Beth -
Badger_29: Congratulations! You are a blessing here, as I've been here for 10 years now, I need you through this site and support of the many wonderful of yours family and friends hear that I was able to publish my first book and prepare and preparing to publish my second. Thanks for your fellowship here! -
Cindy Decker: Congratulations, Mike, on getting published! I am just now testing my chops at writing after years of dormancy and dry writing, and I love that I rediscovered this wonderful craft. You have some beautiful poems. I hope to learn from you and all the people of Fanstory. Have a really good week. -
Benny Beeharry: I just came to know papa, through a review of my last write.
I send all the blessing and love and wish him lots more of writing.
Benny Beeharry -
papa55mike
: To all my FanStory friends and family. I just promoted a new essay titled: The True Beauty Of A Woman. I wrote it for my wife, Wanda, to celebrate our Fortieth Anniversary tomorrow. Please stop by for a look and help us celebrate a truly amazing milestone.
Have a great day and God bless, everybody!
mike

nor84: We aren't supposed to ask people to read/review our work. Against site rules. -
papa55mike
: To all my friends and fellow writers, I need a little help. I'm starting a new project which dates back to 1835 in the South. I'm searching for the language used during that period. Any recommendations of libraries, books or websites would be great appreciated. Have a great day and God bless.
mike

mrsmajor: Hi,
here are many sites on the internet that would help you...but it would be a good idea toknow where in the south you have chosen to write about..as language dialects are not the same in every state in the southern part of the United States...I'm sure there are internet sites that can help...but can't give you specifics... -
vapros: Read Mark Twain! Tom Sawyer, and especially Huckleberry Finn. -
~Dovey: Consult LIJRED, I've noticed he is really good with vernacular in his stories here on FanStory. -
papa55mike
: foxangie123
The Spirits Within c14 is out. A little family flash fiction for ya, girl. Be blessed. mike.

papa55mike
: To the wonderful reviewers: DonandVicki, Asumini, Irenep, JTStone and foxangie123, who praised 1thru16, I have just released 17thru32 on my profile. Many thanks for reading 1thru16 and I hope get chance to read the continuing journey of a simulated human. Have a great day and God bless.
mike

michaelcahill: Wow, I had no idea you were writing about me. I'm touched. I'll have to check it out. -