Club Member
Potlatch Poetry
New event announced 3 days ago.
One can enter more than 1 poem each challenge. Just do the same thing each time about submitting. [I believe this to be true as I've seen it with other clubs.] Come one, come all, Join us and have a ball. We're not a fancy group-- we write A to Z soup! Please participate so we can celebrate your awesome style whether with a smile or by shedding a tear- remember have no fear. ~~~NEWS~~~ 1. topic changes weekly--at times one will be assigned 2. poetry only--style will be announced with notes/info 3. picture choice or not author's choice 4. promotion or not author's choice 5. may write each week, skip one or more weeks, then return 6. do not use the 'reserve spot' if you are entering your work in a contest. Reserve your spot FIRST in the selected contest. Club Organizer is
Jannypan (Jan)
.
Club Member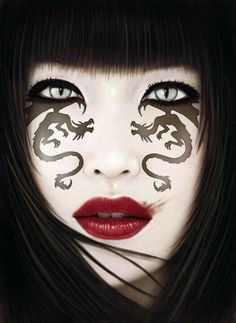 HAIKU CLUB
New event announced 3 days ago.
Join us if you want to learn how to write haiku, share what you know, or just for fun. Topic challenges will be: Haiku form, Haiku seasons (kigo), Haiku juxtaposition line (satori), Haiku focus on five senses, classic haiku vs contemporary haiku, etc.. We will have a new challenge every week. Please, contact Gypsy Blue Rose if you need information about the club or help with your challenge. Club Organizer is
Gypsy Blue Rose
.
Club Member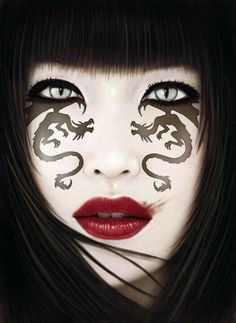 JAPANESE POETRY CLUB
New event announced 3 days ago.
Join us if you want to learn how to write Japanese Poetry or share what you know. We have a new challenge every Saturday. We will learn to write Tanka, Senryu, Sedoka, Katauta, Haibun, etc. ****** If you have ANY questions, please send a message to me, Gypsy Blue Rose. Club Organizer is
Gypsy Blue Rose
.
Club Member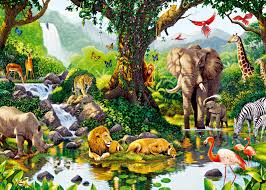 Animal Crackers
Last event announced June 1, 2023. Share your stories and poems about your pets or other animals. No challenges. No deadlines. Simply a place for animals lovers to share their experiences. This is not just for pets, but any animal. Organized by damommy. Club Organizer is
damommy
.
Club Member
Flash Fiction/Nonfiction
Last event announced May 31, 2023. Using bizarre stories from the news or from nature to inspire brief entertaining stories. Club Organizer is
lyenochka
.
Club Member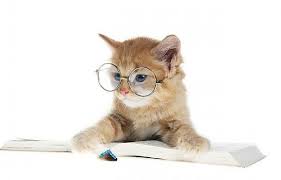 Picture This
Last event announced May 27, 2023. Hello Fellow Poets, Remember your work may entered in a contest BUT YOU MUST ENTER IT IN THE CONTEST FIRST SINCE YOU CANNOT SUBMIT YOUR ENTRY TO PICTURE THIS AND ENTER A CONTEST. Respectfully, Jan Club Organizer is
Jannypan (Jan)
.
Club Member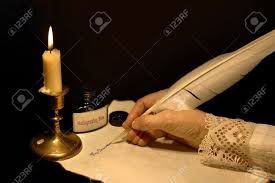 The Fabulous Free Versers Club
Last event announced May 23, 2023. Our purpose is to learn TRUE free verse poetry NOT just "words on a page". Free verse puts the writer in charge while still incorporating poetic devices. This is a chance to write poetry NO ONE ever dreamed of. ~~~~~~~ You may wish to add this, or part of it, to your notes when you write a free verse for this club. Hopefully by doing so, reviewers will better understand the techniques used in the construction of free verse. ~~~~~~~ NOTES Free Verse *Definition of Free Verse Free verse is a literary device that can be defined as poetry that is free from limitations of regular meter or rhythm, and does not rhyme with fixed forms. Such poems are without rhythm and rhyme schemes, do not follow regular rhyme scheme rules, yet still provide artistic expression. In this way, the poet can give his own shape to a poem however he or she desires. However, it still allows poets to use alliteration, rhyme, cadences, and rhythms to get the effects that they consider are suitable for the piece. [The key here is that free verse doesn't have a set format in line length--syllable count; may incorporate scattered rhymes (no set pattern, though); and may have some lines that are metered--but not presented in a set pattern. Other techniques are used, such as, but not limited to, alliteration, cross rhyme, onomatopeia (sound words), personification, etc.] Features of Free Verse *Free verse poems have no regular meter or rhythm. They do not follow a proper rhyme scheme; these poems do not have any set rules. This type of poem is based on normal pauses and natural rhythmical phrases, as compared to the artificial constraints of normal poetry. *Example of Free Verse A Noiseless Patient Spider (By Walt Whitman) "A noiseless patient spider, I mark'd where on a little promontory it stood isolated, Mark'd how to explore the vacant vast surrounding, It launch'd forth filament, filament, filament, out of itself, Ever unreeling them, ever tirelessly speeding them. And you O my soul where you stand, Surrounded, detached, in measureless oceans of space… Till the bridge you will need be form'd, till the ductile anchor hold, Till the gossamer thread you fling catch somewhere, O my soul." If you are looking for free verse examples, then Walt Whitman is your guy. He is known as the father of free verse English poetry. In this poem, only a simple metaphor is used to mesmerize readers without employing regular rhyme scheme or rhythm. We can see normal pauses in the poem unlike the typical limitations of metrical feet. Club Organizer is
damommy
.
Club Member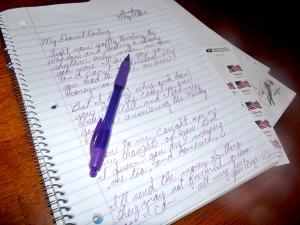 Tips 'R Us
Last event announced May 18, 2023. This club exists for prose writers to exchange tips, insights, and techniques to better their storywriting. The tips presented are not intended to claim to be the only way to write something. We all know there is a myriad of ways to do so. Because the club is designed to be interactive all club members are encouraged to provide useful knowledge for the betterment of all club members. Club Organizer is
Brett Matthew West
.
Club Member
God in Your Life
Last event announced May 13, 2023. Please join if you enjoy talking or writing about the Lord, our God. We can write about what God has done for us, what meditation you use to lift your spirit, how God has touched you by using another person. Many different ways to write about God in your life. Open for suggestions for topics to use. Club Organizer is
Teri7
.
Want to host a club?
Contact us
with the details of what you would like to do with a club.